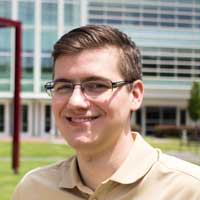 Web Applications Engineer
Globe Icon

Around the Web
Stack Overflow

Stack Overflow

I'm in the top 10% of Stack Overflow users. I've impacted thousands of fellow software developers by helping with various real-life coding challenges. I also help maintain the quality of the site by recognizing and improving or removing poor questions.
GitHub

GitHub

I enjoy contributing to open source projects whenever I have the chance. Many of my contributions come from finding bugs or wanting more features in software I'm using in a project. I love the collaboration that is a core part of open source.
LinkedIn

LinkedIn

I'm an active freelancer and the owner and chief technologist of a software development company. I've also helped build the website of a local internet radio station that's had thousands of users from three fourths of the world's countries.